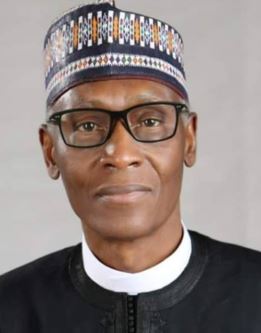 Senator Yusuf Abubakar Yusuf represents Taraba Central Senatorial District on the platform of the APC. In this interview with Journalists in Abuja, the Senator spoke on the situation in the Senate and the crisis in his state. Japhet Mule was there for Worldview.
Some of the APC members are protesting against the composition of the committee chairmanship, that PDP are given juicier committees than APC, what is your take?
It is normal in the democratic setting that there must be mix feelings for everything that is done. However, no committee is superior than the other. They are equal. There are all running the affairs of Nigerian projects. We are Senators of the Federal Republic of Nigeria. We are not the Senators of APC, or Senators of PDP.  So for someone to think that one committee is more important than another committee is a misinformation.
What the Senate President has done is good and it is well balanced. Some committees went to APC and some went to PDP. I think he has balanced it by carrying everybody along. He promised to work with everybody in the Senate, and I think he has fulfilled his promised. I also think we should leave this for the development of Nigeria.
Critics of President Mohammed Buhari are expressing lack of confidence in the people he has appointed as Ministers, they are saying that they lack what it takes to deliver, what is your view?
I don't think so, but you see whatever you do, when it comes to the political angle, you will see some observations from here and there. Maitama Sule of blessed memory, said new breed without old breed, it is not complete. So we need the mix up of the new and old breed for the smooth running of the affairs. Mr. President is the one that wearied the shoe and he knows where the shoe pinches him.  He said, he will appoint only the people he knows, it is his own choice and his cabinet. These people are people he tested and some are going to be tested. For me, we should wait to see the performances that each minister will come up with, before we can draw any conclusion.
What is the way out for the crisis in Taraba, your state, what does this portends for the development of the state given the position of Governor Darius Ishaku that give me peace, I will give you development?
First and foremost, that question supposed to be forwarded to the Executive Governor of Taraba State, His Excellency Darius Ishaku. He is in the position to answer that question not me. He is the Chief Security Officer of Taraba State. Insecurity is everywhere in the country. Cases of Kidnapping, killing, banditry, and what have you are happening all over in the country and it is happening in Taraba. It is worrisome to me. Every Taraban is worried.
Governor Ishaku's slogan that  give me peace, I will give you development, is not a bad idea. But like I always say, Darius is a good man. Darius has good intentions, but like I always say, he is entrapped.  The trap is that, he did not have good advisors. There are certain things that he is lacking, lack of efficient communication with the people. As a Chief Security Officer of the state, he needs to open up access and be in touch with the people.
For a couple of times, some of us advised him to convene a meeting of all Tarabans from each tribe for security meeting, so that we can address certain grievances and lingering issues among ourselves as a people. There is need for government to have an interface with groups such as religions leaders, traditional leaders and cultural groups across the state, so that we can come together and discuss the way forward.  I think the way forward here is to have convocation of all interests and agree on security strategies that can tame the tide of insecurity in our state. It was done in the South West successfully; I think we can do our own here in Taraba State.
What is your advice to the warring communities in Taraba State?
They should understand that nobody is allowed to kill, whether in the Bible or the Quran. We should educate our people to live together. I think it will give us peace and progress.
There is not tribe that is inferior or superior over another, there is no life that is inferior and superior.  There is no community that is superior or inferior and we most learn to, come together and live together. That is the only way forward.