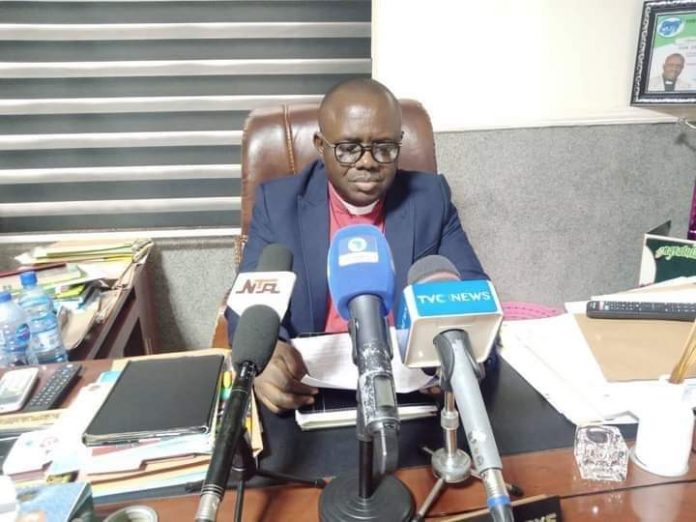 CRC-N Calls on Govt, security agencies, to investigate murder of Cleric.
By Sarah Mudwa
Following the brutal killing of Chairman CRC-N Regional Church Council, Baissa Chairman, Late Rev Timothy Damisa, the Christian Reformed Church Nigeria CRC-N has called on government and the intelligence agencies to investigate the issue and bring pepertrators to book.
The clergyman was reported to have been murdered in clold blood by unknown gunmen on Monday, the 12th of July 2021 in his residence at Baissa, headquarters of Kurmi Local Government.
The Vice President of CRC-N and CAN Chairman Taraba state, Rev Dr Isaiah Magaji Jirapye who spoke to journalists on behalf of the church President in Jalingo frowned at the inhuman act and called for immediate intervention by government.
While Condemning the assassination of the Clergy, the church expressed great shock and observed that the gruesome act came at a time which the church needed the services of the late clergy the most.
Accordingly the Church is worried by the new trend where criminals or sponsored assassins turned ministers of the gospel into easy targets as this is not the first time the body of Christ has suffered such a huge loss.
The church however advised members to continue to pray for God to expose the perpetrators and sponsors of the gruesome murder and guard against peddling rumours concerning the incident as such is capable of bringing division in the church.