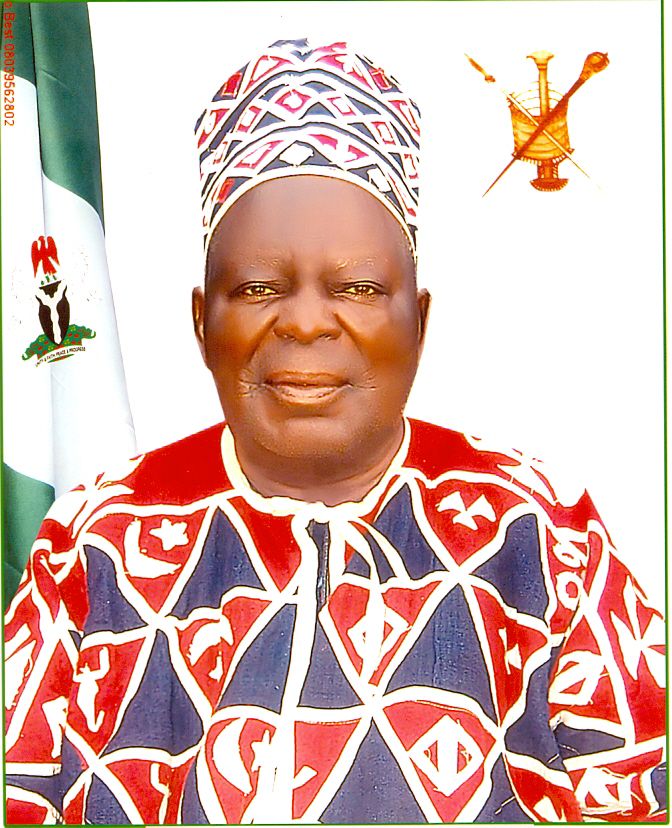 Chairman Taraba Council of Chiefs, Aku Uka dies at 84.
By Christiana Babayo.
The Wukari Traditional Council had on Sunday announced the passing away of the Chairman of the Taraba state Council of Chiefs, HRM Dr Shekarau Angyu Masa Ibi Kuvyon, II.
The eighty-four-year-old Aku Uka who died peacefully in his sleep had ruled for a period of forty-five years.
In a statement issued by the Adviser to the Late Aku Uka, Jolly Agbu, all traditional rites in accordance to the Jukun customs had already commenced and final rites for the Supreme leader's transition will be announced in due course.
Meanwhile, the Executive Governor of Taraba state, Arc. Darius Dickson Ishaku who expressed shock over the demise of the Aku Uka described the Royal father as a foremost paramount ruler whose reign brought peace and prosperity to Taraba state and the entire ancient Kwararafa kingdom.
In a statement signed by the special adviser to the governor on media and publicity, Bala Dan Abu, Gov. Ishaku further described HRM Dr Shekarau Angyu Masa Ibi Kuvyon, II, as a leader with a rare sense of history and his immense contribution to the Jukuns and the entire Kwararafa people cannot be exhausted in a single day.
He also lamented that the loss of Masa Ibi at this point has robbed Taraba state and Nigeria the benefits of his wise counsel which he always offered very generously in his personal capacity and as chairman of the Taraba state council od chiefs.
Gov Ishaku prayed that God grants the soul of the late Aku Uka peace and give all the fortitude to bear the loss.