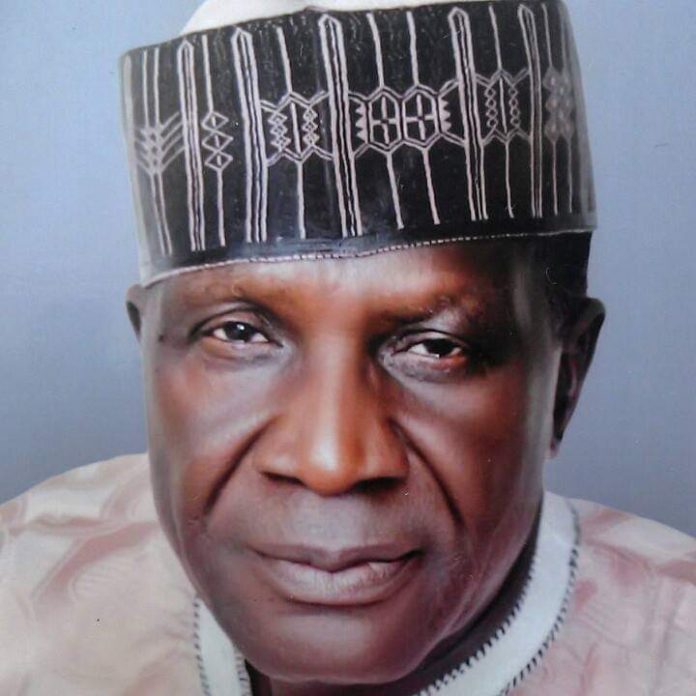 AN OPEN LETTER TO DANJUMA ADAMU, COMMISSIONER, MINISTRY OF INFORMATION AND RE-ORIENTAION TARABA STATE
By Williams Ayooso
I wish to congratulate you on your recent appointment by the Governor Darius Ishaku led government as the Commissioner for Information and Re-Orientation. I was excited, when I heard of your appointment. I was happy, not because you have a groundbreaking record of excellence in the practice of journalism, or a record of performance that endeared or developed the younger generation of media practitioners in Nigeria. I do not know much about your intellectual exploit in the legal profession. But I wish you had a rating in that field that is more encouraging. In the area of general life experience and intellectual capacity, especially that you are from our community, where a one eyed person is king among most of us that are blind, we have no choice than to celebrate you as such.
I thought that by now you are matured. I thought that by now, you will deploy your age, media skills, intellectual capacity and the lessons that you have learnt in life generally to impact positively on the Architect Darius led government in Taraba State. That was why I was excited by your appointment.
I'm one of the Governor Darius Ishaku's ardent supporters. I'm ready to work with like minds of the Governor Darius Ishaku's positive thinkers. I believe that with good counseling and support, this man, who is from a cosmopolitan background with a sound intellectual base, will do a good job for our state, Taraba. That is why I was in your office sometimes ago to identify with you and to discuss issues of mutual media interest, issues that will be of publicity benefit to the Governor and government of Taraba State. Even though you were very discouraging in your approach, I was not discouraged in my quest to continue in projecting Governor Ishaku's leadership in good light. . After all, I was not doing it for you. We also differ in our objective of projecting Governor Darius in good light. You are doing it for a fee, ostensibly to rehabilitate yourself, while I'm doing it for passion and love for a man, of course, at my expenses.
Sir, as I said earlier, by social classification, as far as Taraba State is concerned, you are a leader and statesman in your own right. Nobody will take it away from you. It is based on your position in the society, especially on the present office you occupy that I wish to blame you on the position you have taken on the security situation in Taraba State, especial on the lingering Tiv and Jukun crisis in the southern part of Taraba State.
Few days ago Sir, you issued a Press Release on what borders on the lingering crisis between the Tiv and the Jukun people of Southern part of Taraba State. You were seemingly provoked by a publication by Benjamin Bako, President General of the Jukun Development Association (JDAN), entitled: The Rise of Tiv Hooliganism in Southern Taraba and Governor Darius's Leadership Failure.
I'm privileged to peruse the Benjamin Bako's write up which went viral on social medial platforms. Among other things, the JDAN president accused the Tiv people of forming a killer squad that is perpetuating acts of criminality against the Jukun people in the Southern part of Taraba State. He was specific on the killing of one Yusufu Usman along Donga /Tsukundi road, which according to him was committed by the Tiv killer squad, as well as what he described as an unprovoked attack on Wukari town by the said Tiv killer squad. JDAN's Bako was also aggrieved with the 9 slots appointments given to the Tiv people out of the well over a hundred. Ironically, Bako did not talk of the about 27 appointees of the Jukun of the Wukari local government alone, which the Darius led government has considered, but that is a conversation for another day. Bako wrapped it up with a threat to the Tiv people. Hear him. "This message is for all Tiv people residing in Taraba State. No harm must befall the late Yusuf's wife who was taken away by you. She must be set free promptly within 24 hours. Failure to do that, Jukun people shall consider all of you and the relations of the perpetrators anywhere in Taraba as fair targets, and must take revenge appropriately without delay ….."
A greater portion of the Bako's write up is a critic on the Darius Ishaku's led administration in Taraba State. Permit me sir to paraphrase some of them.
"By now every Jukun Man needn't be told that we are on our own! It is useless to criticize Governor Darius for abandoning his people for one year, 2 months now in order not to incur the wrath of his supporters who politicize everything, including the survival of our people…
"Governor Darius no doubt may go down into the modern Jukun History books as the worse calamity that befall the Jukun nation since the great battle of KONA and JIBU in 1847. Darius has not only rolled back all the little progress that we made as a people, but has gone ahead to expose our entire population to great danger and ridicule in the eyes of world as a people that are visionless and incapable of leading well.
"….He has destroyed us economically, socially and politically, now he is targeting our culture…"
The portion of the Bako's potion on blaming the Governor for appointing the Tiv people in his cabinet did not concern you. His call that Jukun people should rise up against Tiv people, wherever they are within an ultimatum of 24 hours, without recourse to existing security protocols, do not concern you either. What concerned you is the portion that contained the criticism of the person that is a factor in your personal economic rehabilitation agenda.
Personally Sir, I do not have any problem in your thinking. But in the process of firing your salvo at Bako, you said certain things that I considered as unintelligent, archaic, and inciting. I feel it is the responsibility of some of us, who are critical stakeholders in the media industry and the Governor Darius Ishaku's led administration to advice you before the damage is irreparable.
You described Bako's position as a campaign of calumny against His Excellency, Arch. Darius Dickson Ishaku, who has been tirelessly working to maintain peace and enhance development throughout the State. I do not have any problem with this area of your postulation.
But you surprised me in your preceding positions. You demonstrated more odium and bile for the Tiv people of Southern Taraba State than the JIDAN's Benjami Bako. In your piece, you have turned Benjamin Bako green with envy, by demonstrating a better understanding of why the Jukuns in Taraba State must continue to hate and fight the Tiv of Taraba State.
Permit me to also paraphrase a few words as contained in your release.
"It should be noted that the wave of murderous attacks by the Tiv group seems to have continued unabated till today…
"It is in the nature of the Tiv to engage non Tiv or even among them in perpetual fight. This has been the history of these Tiv groups generally.
"It is worthy to note that since the resumption of hostilities, series of unprovoked attacks by the Tiv militia groups were carried out against the people of Southern Taraba, starting from 1st April, 2020…" among other things.
You went ahead to justify the good job that the Governor Ishaku led administration is doing for the state. It was also an abysmal performance, because you demonstrated poverty of knowledge on the wonderful job that Governor Ishaku is doing through ministries and parastatals. But this too, is story for another day.
If you were not firing your salvo on the basement of government instrumentality Sir, I would not have called you to order. After all, it is not part of my life policy in writing things that will project an ethnic interest. I took exception today because of the potential danger in your mindset as explicated in your Press Briefing.
Now Sir, for the sake of public knowledge, the public that you seek to mislead, can you say there is no Tiv man in Wukari? But before you will ponder on the question, we are told that the conflict between Jukun and Tiv Wukari is about 50 years old. I don't know how old you are, but I do know that one Hon David Mtuem, former House of Assembly member from Wukari, a Tiv man, for example, celebrated his 92 years of his age last year. He was sired by his father in the same part of the country. If a Tiv man exists in Wukari, do you care about their feelings? As a Journalist, you have to comply with the principle of objectivity, no matter your grievances. As a serving commissioner, you are not supposed to use the resources and instrument of government to prosecute a tribal war. Again, you cannot be a JDAN Public Relations Officer and Commissioner of Information at the same time.
This is unfortunate. But how can you state that series of unprovoked attacks by the Tiv militia groups were carried out against the people of Southern Taraba, (meaning your Jukun people) starting from 1st April, 2020., without correspondingly bringing into perspective, the damages that the Tiv people of that zone have suffered.
Sir, you are aware, or you ought to be aware that there is no Tiv settlement or village that is still standing in Wukari LGA of the State. They are all brought down by the Jukun militant elements who are executing an agenda of driving away the Tiv people on what they perceived as their God given ancestral land. You are also aware that the Tiv people of Wukari are being prevented from returning to their displaced homes.
Permit me to educate you Sir, this Jukun, Tiv crisis is honeycombed with fallacies, illusions and realities. The greatest fallacy is the belief that the Tiv people have no aboriginal rights in the Wukari Local Government. And to feel that the Tiv population could be wiped away from an area that made up of Wukari LGA is the greatest illusions of our time. The reality is that, it is not possible to geographically alienate the Tivs and the Jukuns of Taraba State. If it is a mistake that God has made, it is too late to amend. Because of their contaguous nature, it is easier to execute a project that will unite them than a project that will divide.
You might be wondering Sir, why I singled you out amidst many that have expressed their positions in a brazenly biased and bizarre manner. I presumed that based on your antecedents, you are a civilized and exposed personality; more so that you are a key component of the Governor Darius Ishaku led administration. While Governor Ishaku is yearning for peace to bring development to the state, you are fanning the embers of the crisis with inciting statements. This is very bad. If you are jealous of the popularity that Benjami Bako of JDAN is getting from the militant wing of the Jukun people, you can as well resign your appointment and contest against him.
Sir, Tiv and Jukun people are dying. The economy of the Southern Taraba is on the blink of total collapse, while the future of the young generation and the one yet unborn is hanging on the precipice. Benjamin Bako is blaming it on Governor Ishaku, you are blaming it on the Tiv people. Unfortunately, none of you is suggesting that the Governor should implement the recommendations of the 30 man Tiv-Jukun peace Committee which he has constituted. I also learnt that you are a member of the committee. With this mindset Sir, how can you contribute to the peace building process that His Excellency Governor Darius Dickson Ishaku is yearning for between the two ethnic manorities? This is unfortunate. If leaders like you are not interested in finding a workable solution to the age long Tiv and Jukun crisis, there is little or nothing Architect Darius Ishaku can do.
I therefore urged you Sir, to retrace your steps and think more on what can be done to develop Taraba as a State. Fanning the embers of the crisis, projecting an ethnic interest is not within the mandate of the office that you occupy. The leadership ideology of His Excellency Architect Darius Ishaku is hinged of peace. As a protagonist of the Tiv-Jukun crisis, you have no business in this government.
Senator Yusuf Yusuf said several times that Architect Darius Dickson Ishaku is a good person, but he is surrounded by people who are not good, people who did not share in his vision for the state. I agree with him. My only wish is that you are not one of those people that are frustrating the Governor Darius Ishaku's administration.
Williams Ayooso, is a Nigerian based Media Practitioner